What a weird time, right? We're all still sitting mostly indoors, having too much time on our hands, and no clue how to spend it. I am aware this isn't the case for everyone, but this post is aimed for those who are. Sitting. Waiting. Until the storm passes.
Which is, luckily, looking like it's starting to happen. But it's not over yet. And even when it is, there'll be times (hopefully for a different reason) we're staying in more than we're used to!
If you're anything like me, at the beginning sitting at home wasn't so bad. But it got harder. The walls seemed to get closer. That's why I created this list with 5 undertakings you can do, right now & right out of the comfort of your own home!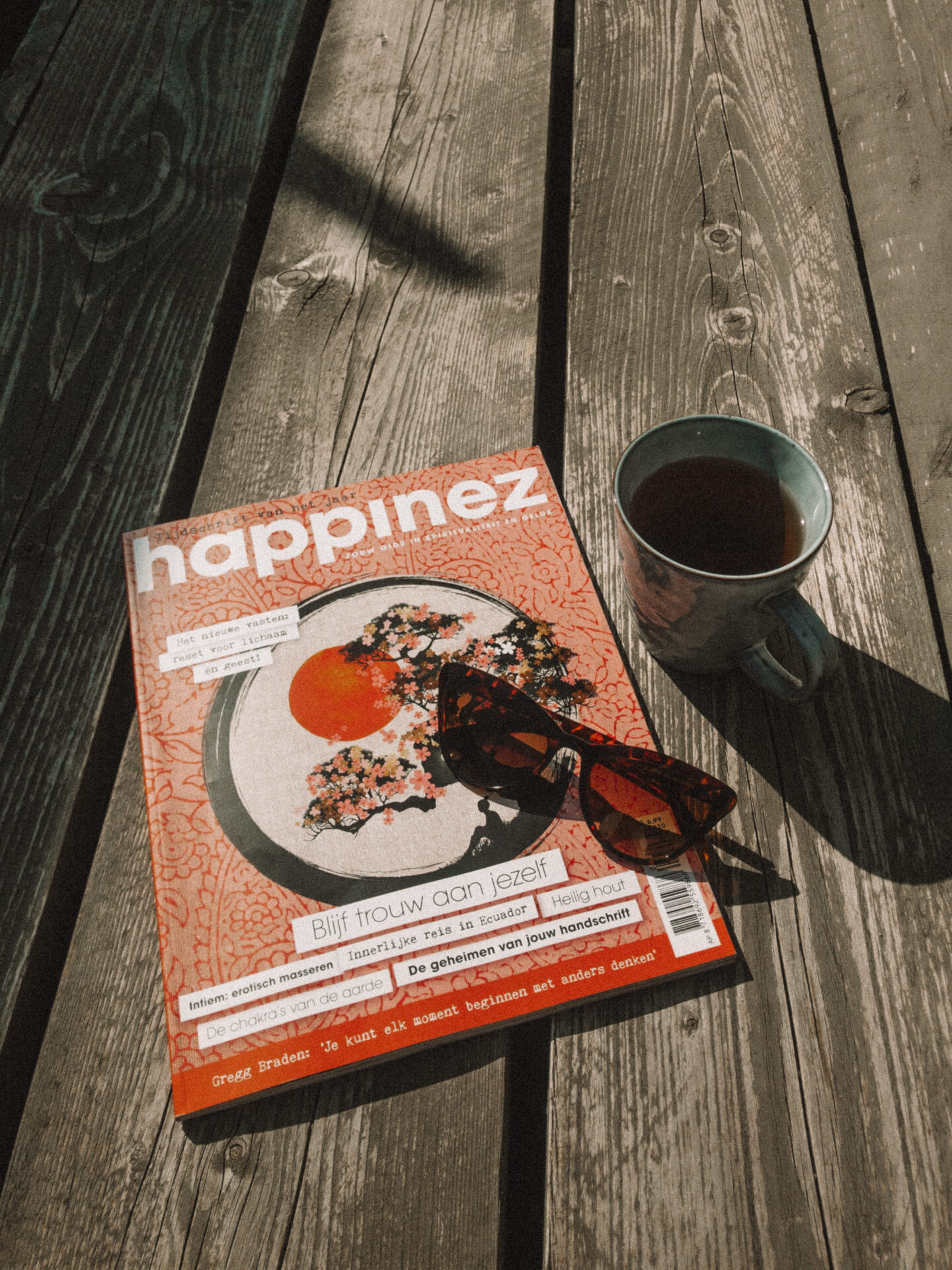 [Storytime:] For me it came after a hectic week of trying to get home, as I was 'stuck' in the Philippines, being in lockdown in our Airbnb (photo of our view is below!). We (my boyfriend and I) decided to go home as flights were going less and less. And we didn't want to be stuck at the other side of the world with no way of getting home. What if something happened to our families and we couldn't get to them? But as I said, flights were going less and less and a bunch of canceled flights later we found our way from Cebu, the Philippines to Manilla, Philippines (where we were stuck for 24 hours more due to a crash of another plane on our landing strip. This was super scary & sad, the other plain carried medical personal, so it was quite the shock!) The we went to Doha, Qatar, from there to Zürich, Switzerland. There we took a 10-hour bus drive to Brussels, Belgium, where were picked up by my dad who drove us home to the Netherlands. Sad that we had to cut our travels short (we were planning on staying at least a year and were gone for about 4,5 months) but relieved we finally made it back home, our isolation began.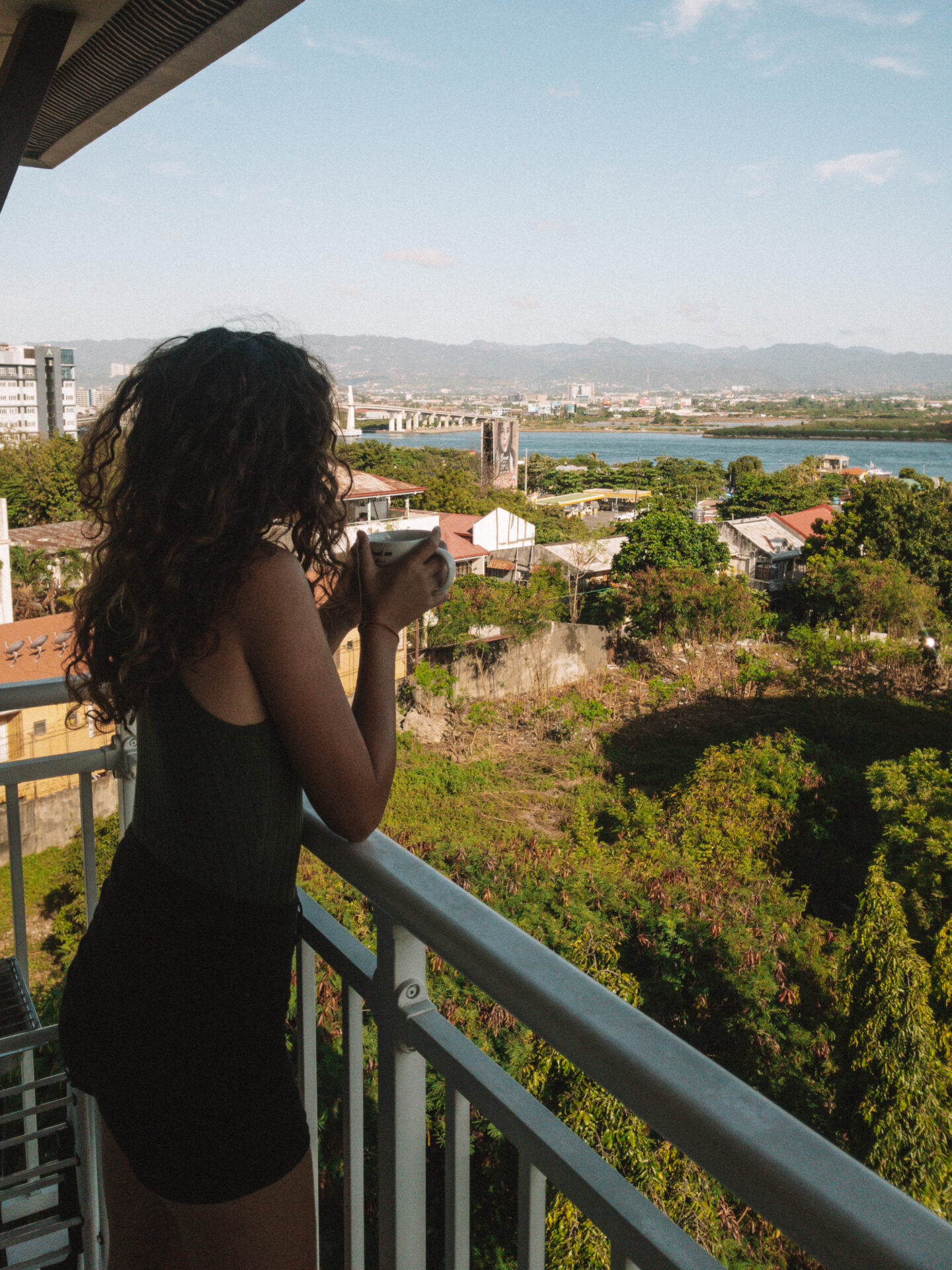 The beginning was good. There was time to get some rest, to pick up a few things that were being neglected, and to oversee the situation. But then it kept going and going. What to do now? Now that we're a few weeks in (of course it depends on where in the world you live) and boredom is trying to get you.
Here you'll find a list of things to do while being stuck at home! It includes things I am doing; I already did before lockdown and things I'm dying to try myself! My advice; pick one, spend a good amount of time doing it to see whether you like it or not, and then either continue or choose something else. I sometimes try to do a hundred new things at once, with in the end means I did nothing, #oops!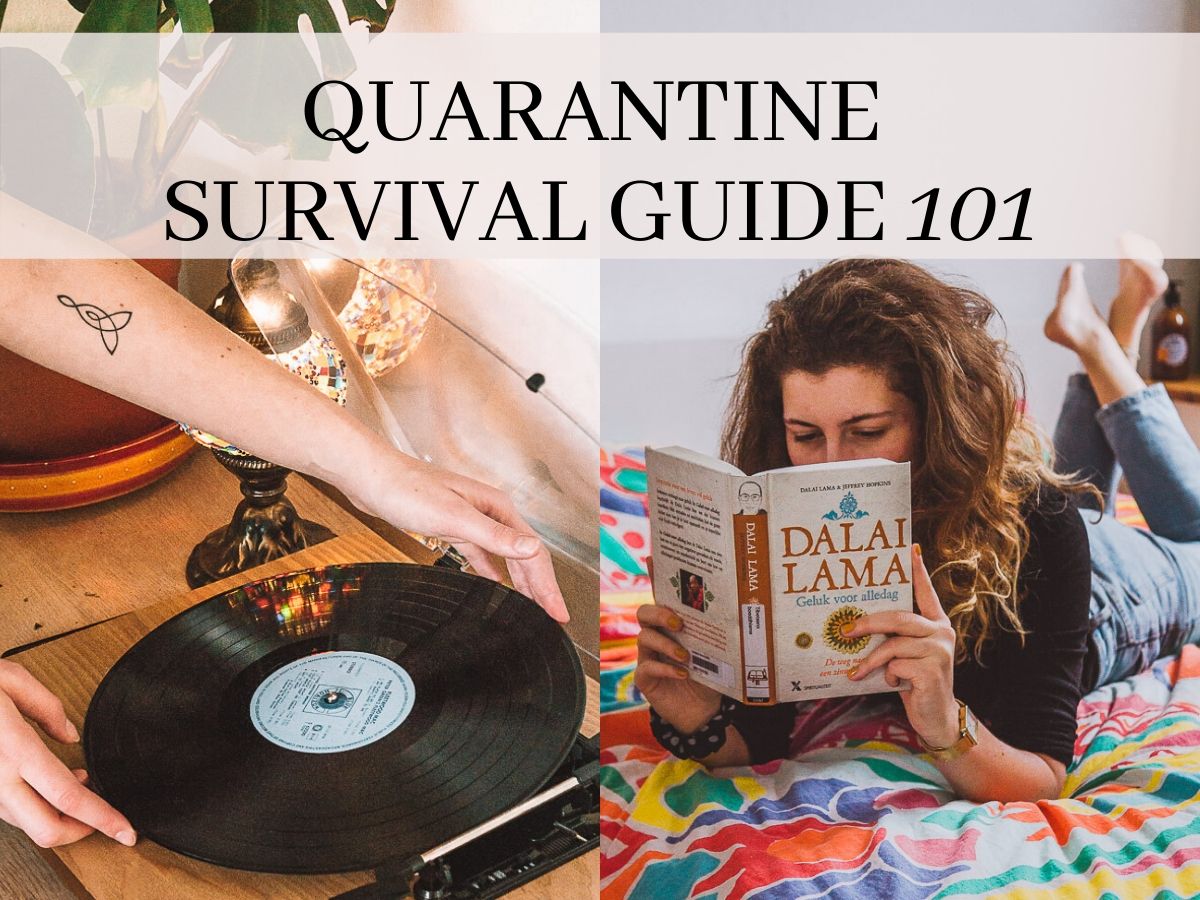 Let's get to the 5 tips!
1. Create- don't just consume
This is a life lesson I think everybody needs, not just now, but yeah, also at this time. What does it mean? I see creating not just as something creative. But as active. Making something that wasn't there before. This can be painting, writing, DIY-ing, but it can also be cooking, gardening, or even working out.
It means taking ownership of what you do, instead of passively undergoing something.
That would be consuming. Watching TV, reading, listening to music. Which is, of course, not bad. It can be super educational, relaxing, and good entertainment. And there should be a place for that in your life.
But yeah, balance. I aim to create more than I consume. Which I fail in, quite often, to be honest. Because it's quite hard these days, with social media, family time being watching a movie and reading being my personal favorite.
For the record- I'm not saying only create, never consume. But pay attention to the ratio between the two, and choose whether you are happy with it or not. Then (if needed) do something about it. Especially now.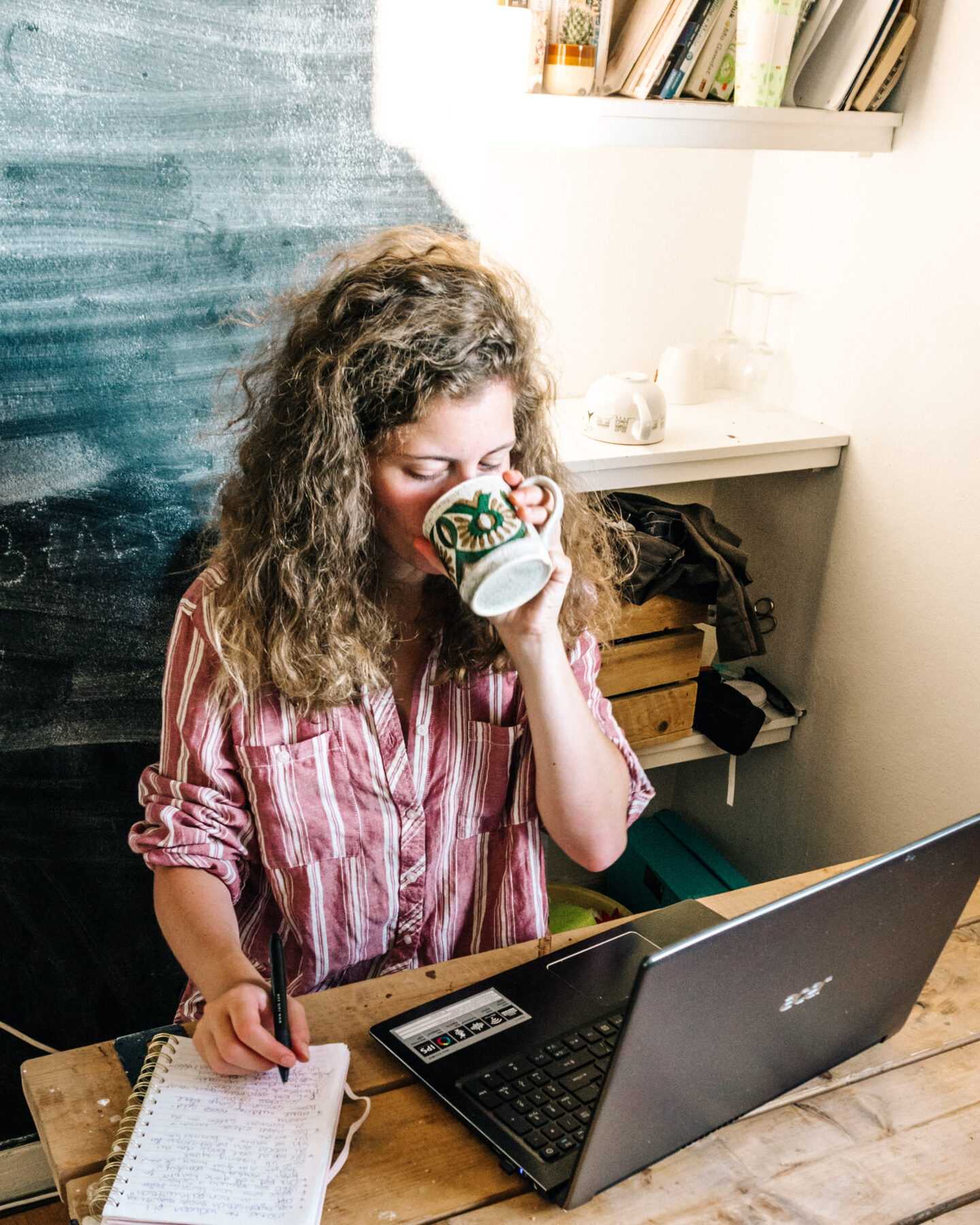 2. Get yourself some new hobbies
Having hobbies is so underrated! As a kid, it was who we are. If you had to introduce yourself after your name and age came immediately what you liked to do!
Now it's just what we do to make a living. Which is cool too, but what sparks a light in you? What do you do for no good reason? I'm more interested in that. (and yes, sometimes it's the same as work, but let's be real, it isn't always. And even if it is; there must be more than one!)
I'm always so confused when people don't have any hobbies besides drinking wine with friends. Yes, it is a good hobby. But what do you like to do? When you're by yourself?
So often we've lost track of it. So often we're only spending that time binging Netflix or social media. Don't underestimate the power and JOY of hobbies!
So here are some good ones you might consider picking up in the next few weeks (all can be done alone and without leaving your home!)
Baking
Whether it's bread, pie or cake, baking is so fun! Find a good recipe (there is everything nowadays; vegan, keto, diet-friendly) and get baking. If you have kids this will be so much fun to do together! Oh, and don't worry too much about whether the result is eatable or not.
Personal tip; I recently started baking bread, and even though it's hard work, I love kneading by hand! I got sore arms like crazy the next day, but it was so rewarding (even though the first bread didn't turn out too good). In today's fast lifestyle it just feels so nice to do something slowly & by hand!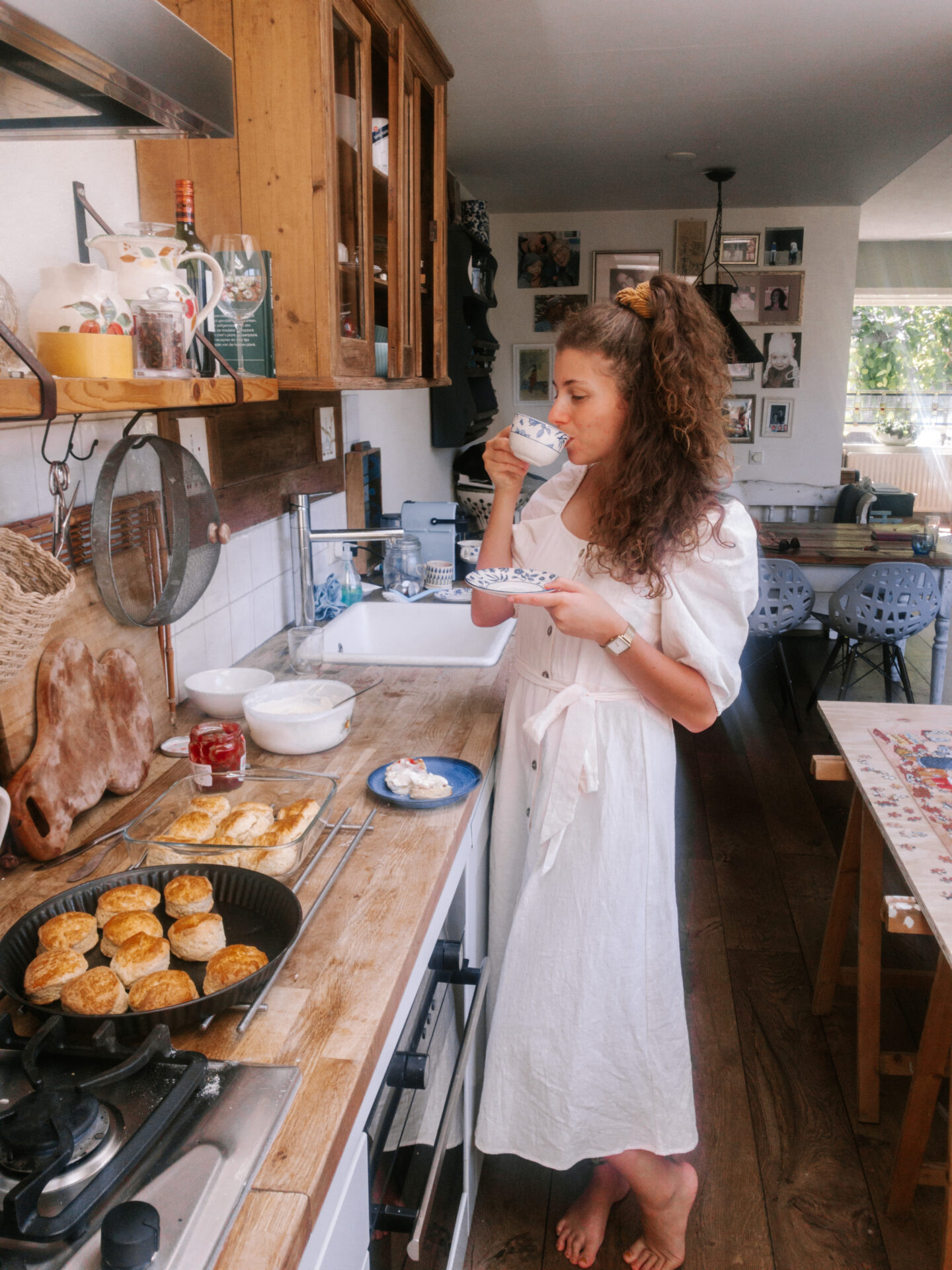 Painting & drawing
Again- don't worry too much about how it ends up. Just go with it! Find the kid inside of you and just go crazy.
Acryl and aquarelle are both easy-to-start painting techniques and quite cheap to get into. I couldn't find my exact set but this watercolor paint set is very similar. A friend of mine who has this one swears by it! It has the same colors mine has, which are ideal to start out with, but will also stay super relevant while expanding your journey!
For drawing you literally just need a paper and pencil (or even a pen!). You can find some good inspo on Youtube or Pinterest, or just try it out yourself!
Knitting
Biggest plus side of knitting: not only do you get to do something fun, you also get something useful out of it, like a blanket or a scarf! Sadly, I'm not much of a knitter myself (yet), but with Pinterest, you should be able to make a fair start.
Writing
Whether it's fiction, journaling, or full of information- writing can be such an outlet! If you've been curious about whether it's something for you, just start and see! You can post online or just keep it to yourself. Whatever motivates you most.
Maybe you'll start scribling some words on paper during breakfast or coffee. Which I do, most of the time! It's such a low effort way to start.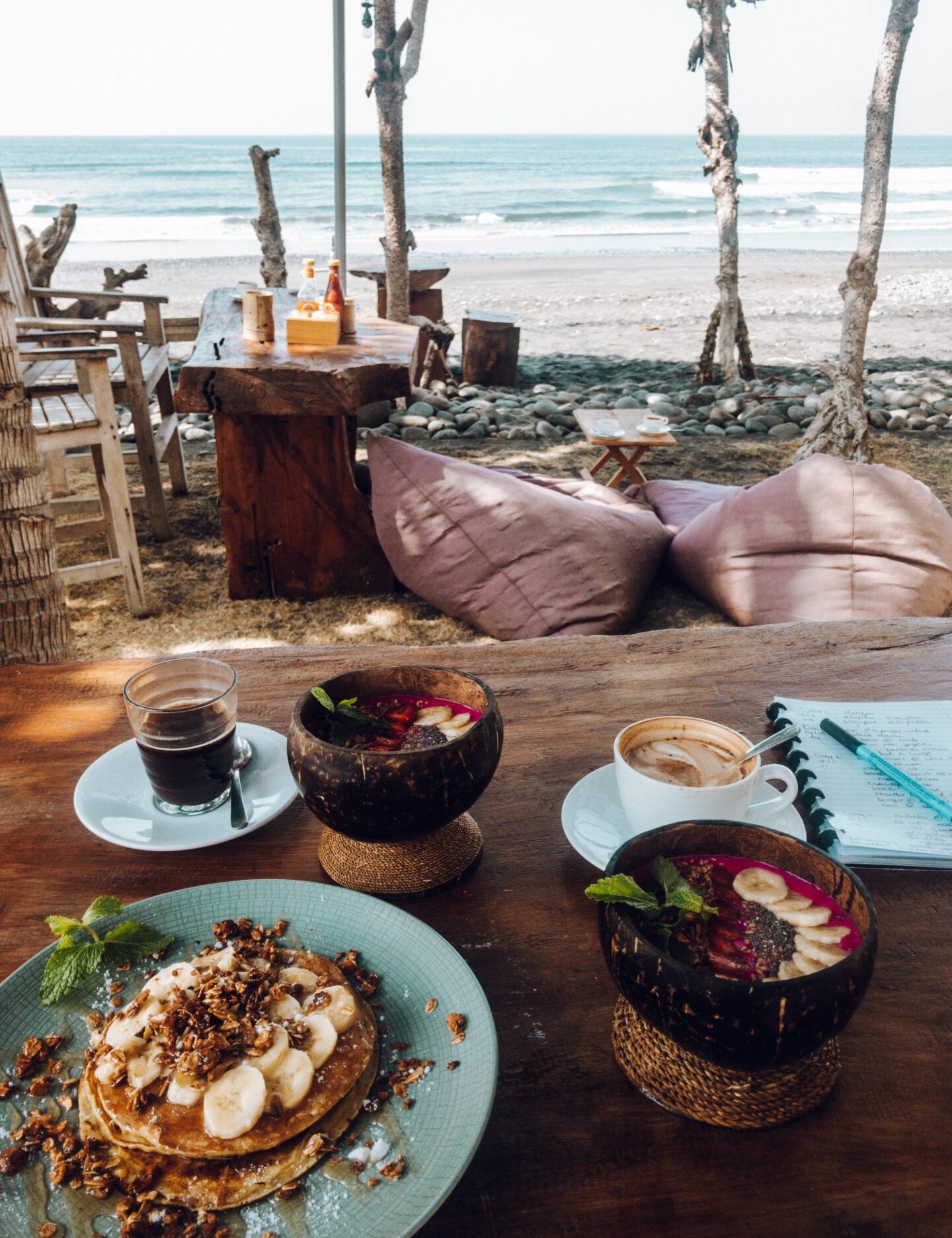 Photography
If you think photography is canceled because you can't go outside; think again! Get extra creative indoors by using props you normally wouldn't, playing with light and self-photography. See if you can put your decor in a different perspective or even make some crazy travel-like photo's in your own home!
Cooking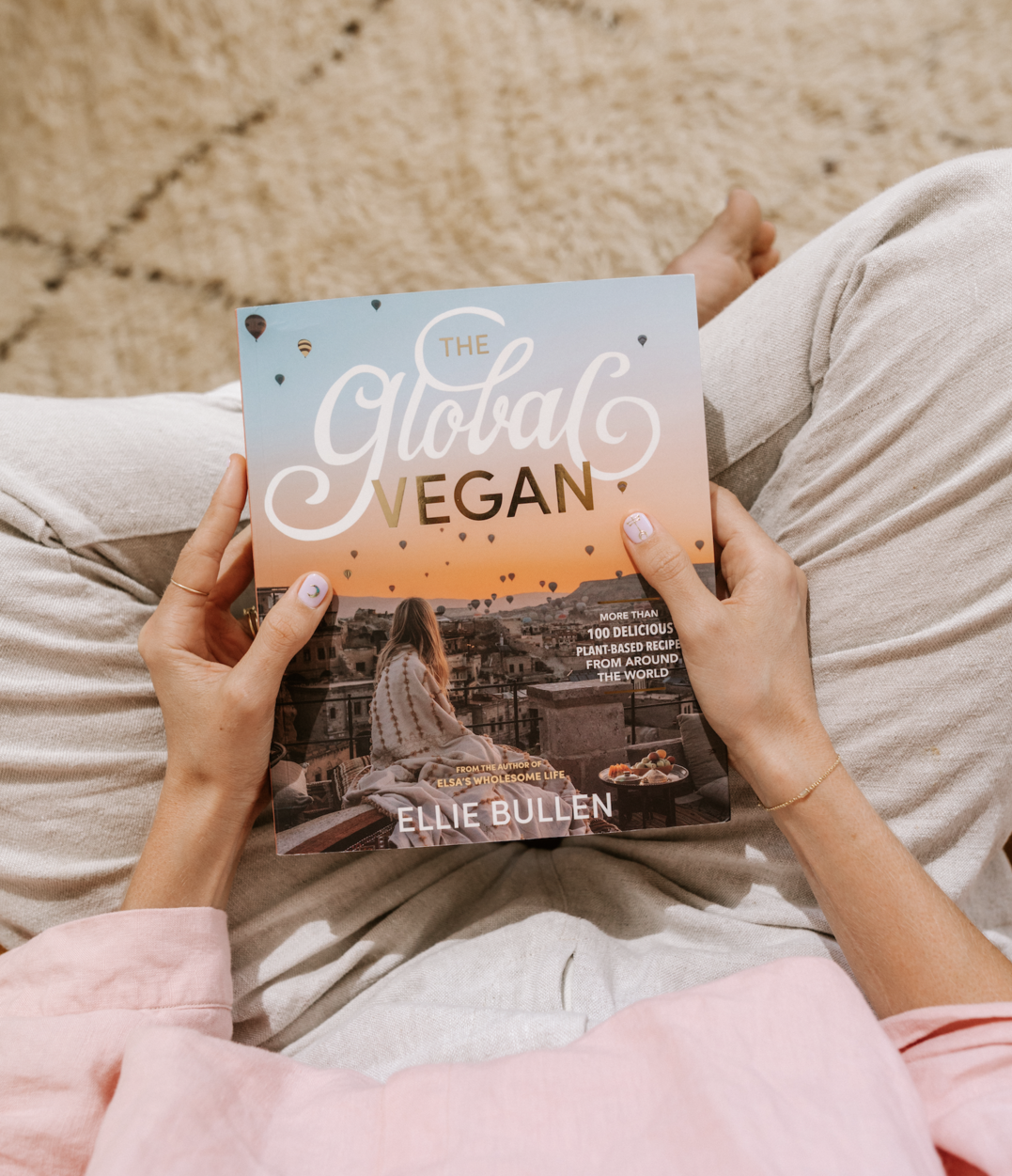 Not only will you have something to do, learn new skills and experiment, you also get to eat it! Yay, double win! Create your favorite restaurant meal now that you aren't able to go there or recreate your favorite meal from abroad. This vegan travel cookbook is perfect! It's full of plant-based dishes, inspired by all the places the author traveled to. Healthy, kind to the environment & it will get your mouth traveling!
Photo is by Ellie Bullen, author of the book.
Found on https://thewholesome.store/
3. Get into the slow living movement
Now that you have the time- why not take a look at your lifestyle and see if it still works for you? Are you often rushed, too busy or does life sometimes just seem to slip through your hands? Slow living could be what you need.
In short, slow living means living more with intention. And, with attention to the thing you are doing. It means being critical of what you spend your time doing. Not everything is worth your time, so choose wisely
I have a whole starters guide to slow living if you want to know more. It discusses both what it is and the benefits of the lifestyle!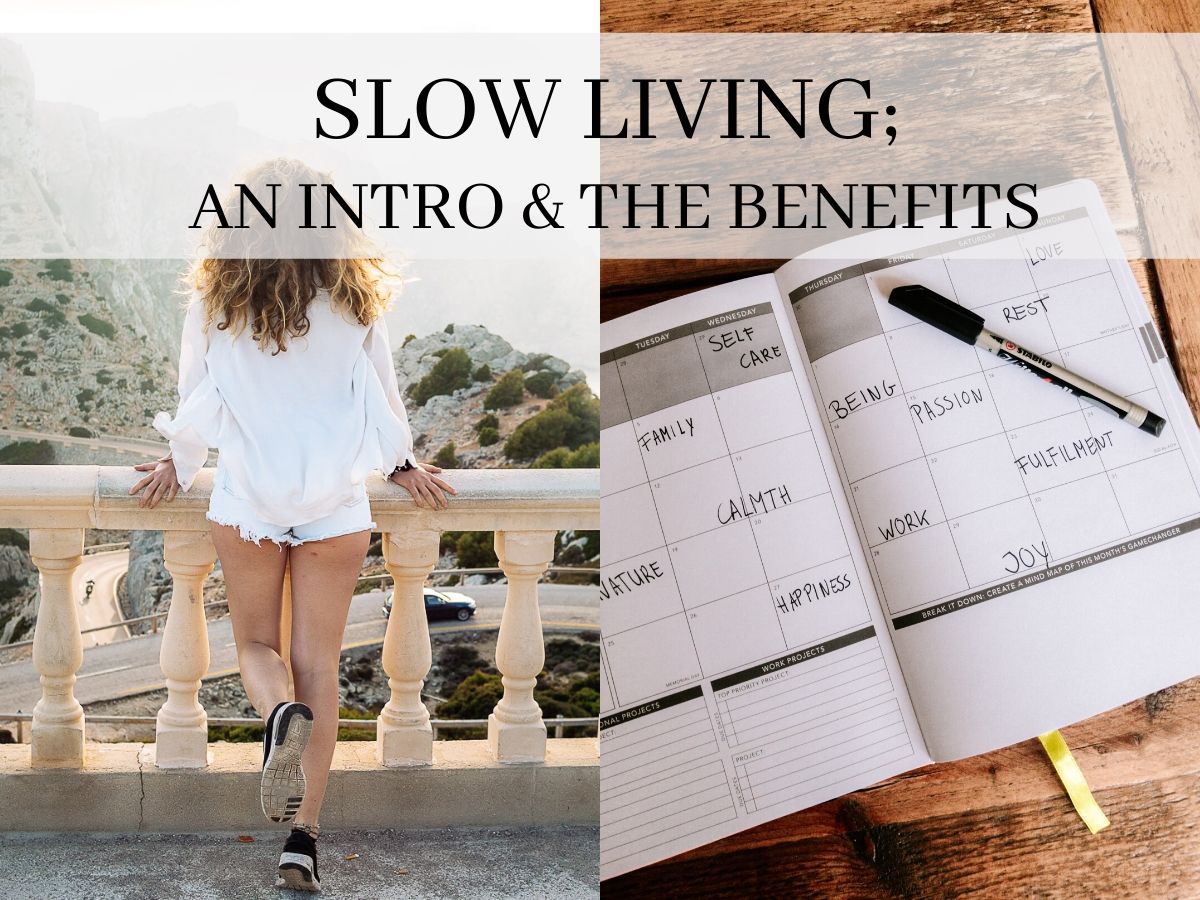 4. Read a book or listen to podcasts
How often do you say to yourself that you are going to read when you have more time? Well- now is the chance! Whether it's fiction or informative, reading can increase your knowledge, enhance your vocabulary, and help build emotional intelligence.
My love for books is big & I read them by the dozen so I won't advise you all my books, to spare you. So to keep it simple, here is my top 3 to read during quarantine:
(You can click on either the name or the photo to check them out on Amazon!)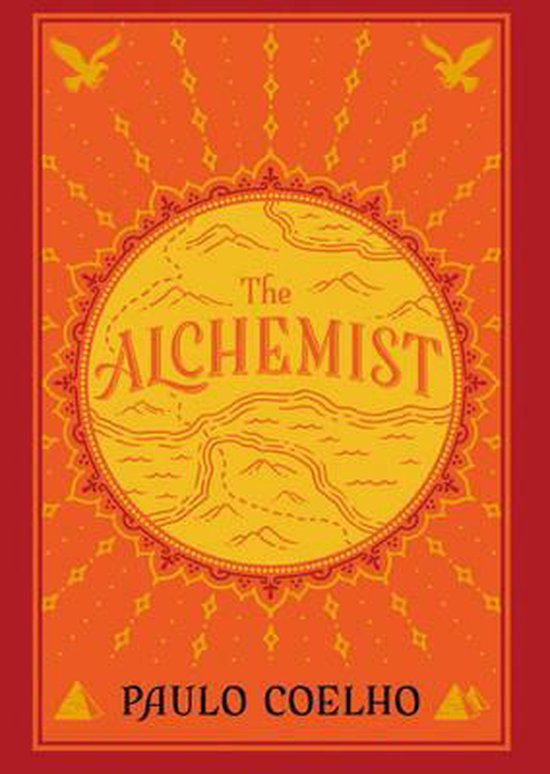 I had to start with this one as it is my favorite book ever! It's both spiritual as down to earth, both fictional as informative. And, for all of you out there that aren't that big of a reader; it's quite short & super easily readable!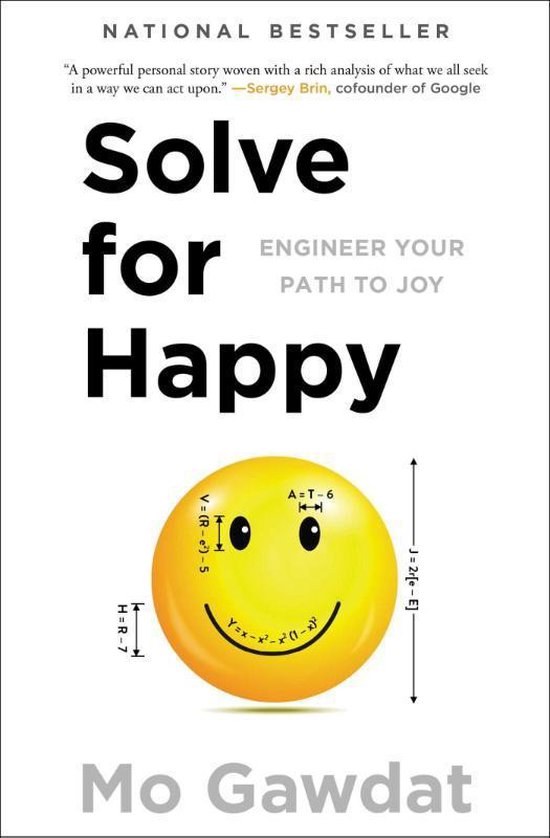 This is my favorite 'self-help' book if that's what you want to call it. It was the first one that I've read in that genre and to this day still the most complete one. It's very practical and science driven, and still very readable!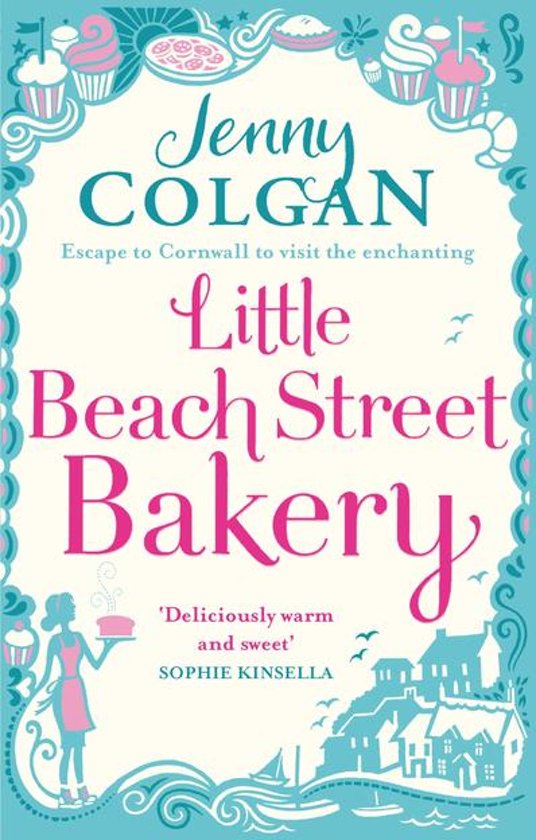 Okay so this is my new favorite genre: woman who take their lives into their own hands and (forced or not) are moving from the big city to the countryside. There they will pick up some idyllic job, like opening a café or taking over a bakery. If this sounds like your idea of a relaxed page turner this book will be golden! I've read it cover to cover in no time & loved it!
Podcasts can be a little easier to get into when you're not so keen on reading. You can listen to them while doing some chores in the house or sit down for it. There's also a bigger range of podcasts every day so there's always something you will like!
My 2 favorite podcasts of this moment are ManifestationBabe Podcast and Marie Forleo. They will both entertain ánd inform you. Plus, inspire you to live your dream life!
Just remember; don't just consume, make place for creation too!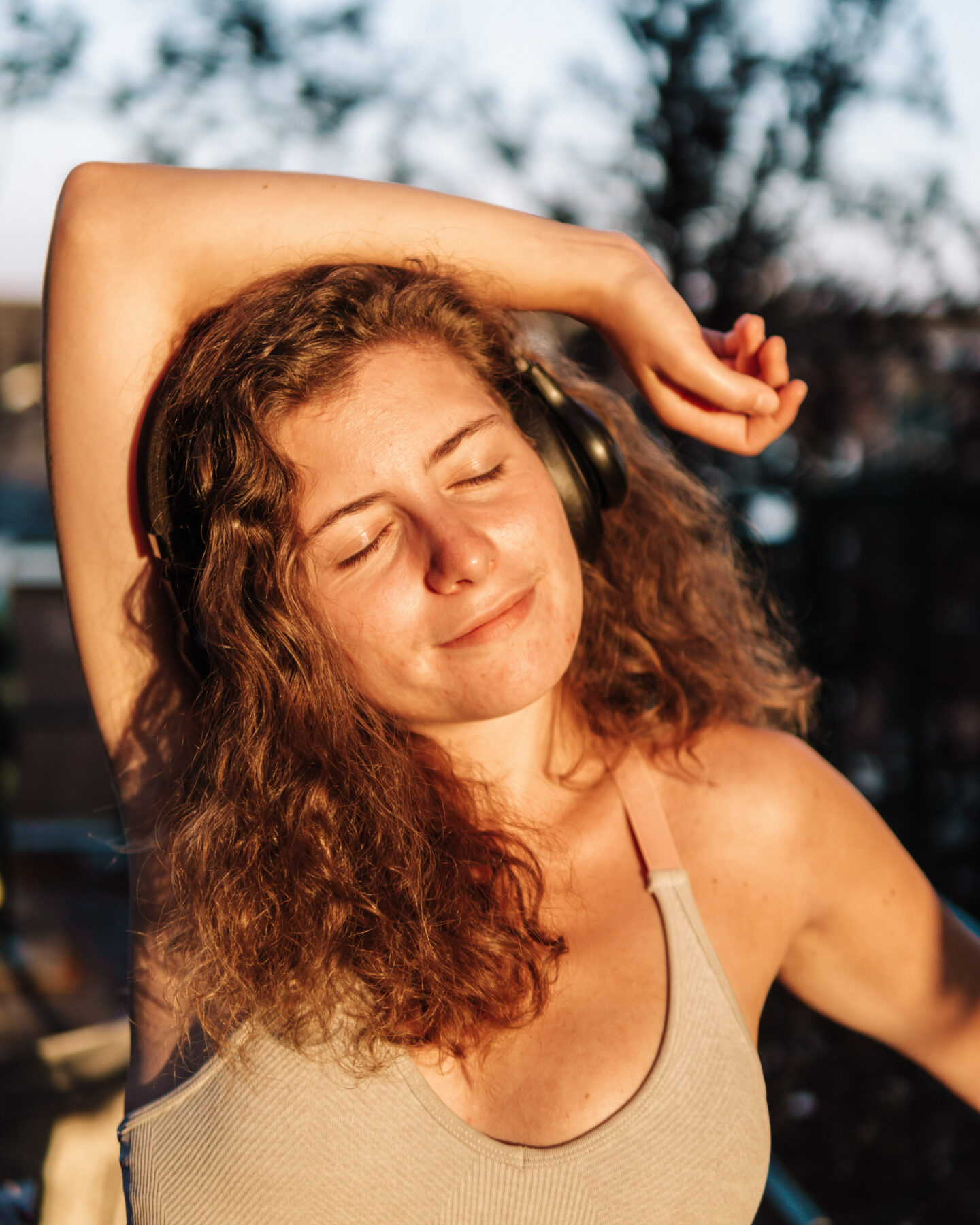 5. Start a dream project
Maybe you've always had a dream project- I know I do! Well, in all honesty, I have a dozen. Whoops! Writing a book, bringing out a product I thought of, making sets of paintings, planning a retreat, and so on.
Do you have one? One that can be done from inside your home? I know it can be so scary to start a big project. But you can do it! It can be so overwhelming, so divide into smaller tasks. And then- just go! Don't let your dreams just be dreams.
If your dream is to write a book; here's a little tip I picked up the other day (one I'll be using myself once I feel the time for writing has come for me). Write every day. For 30 days, just write. Hit 1500 words each day, and after a month you'll have a novel!
This video is full of inspiration to pick up something for 30 days and I found this blog post about writing a book in 30 days super useful. Don't worry about how it's going to be. Be proud of it. It doesn't have to be the next big bestseller – it's your first book project. If you've completed it you've done something so many people only dream of! Cheers to you, girl.
There it is – 5 things to get excited about so you won't be bored during quarantine! Which one will you get into? Let me & the other readers know in the comments! I'm so excited to hear about what you've been up to these days!